732311 – Electric locomotive BB 26227, SNCF
Electric locomotive BB 26227 of the French State Railways.
New construction in 2022!
■ Multiservice design
■ Delicately designed model with extra applied plug-in parts
■ Elaborate design of the two different pantographs
■ In digital mode, the headlights can be switched according to the French model
■ Digitally switchable sound functions
From 1988 to 1998, 234 dual-system electric locomotives of the BB 26000 series were delivered to the French State Railways. Known by the artificial name "Sybic", these locomotives are used throughout France in front of all trains. The multi-purpose locomotives reach a top speed of 200 km/h and can deliver a power output of 5,600 kW. In the course of maintenance work, some locomotives were given the "Multiservices" livery.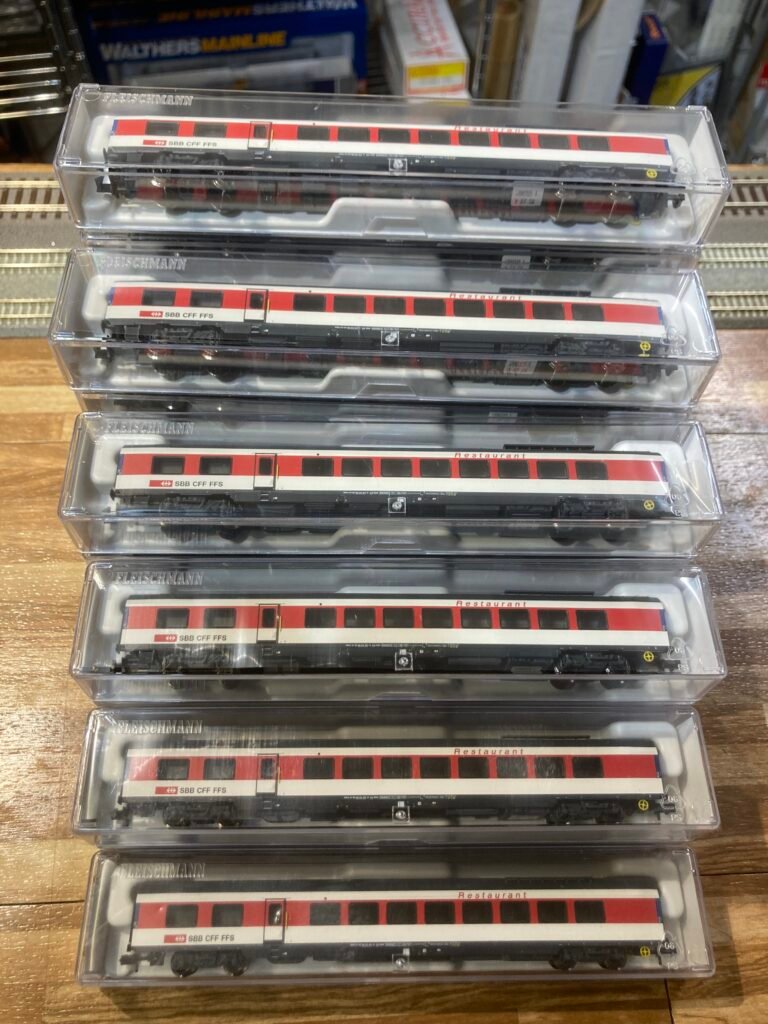 Dining car type EW IV of the Swiss Federal Railways.
New design!
■ Bogies with anti-rolling devices
■ True to original model without pantograph
■ Perfectly matches all kinds of EW-IV wagons
■ Model in current livery
With the commuting of the long-distance trains from 1996 onwards, the SBB purchased 60 control cab coaches of the type IC Bt. In addition to these coaches, the Intercity commuter trains also were composed of adapted EW IV intermediate coaches, former French baggage cars and Re 460 locomotives. The 62-seat vehicle is based on the concept of the well-known Eurocity coaches. The interior also excels with a wheelchair, buggy and bicycle compartment and a closed WC system with a bioreactor. The head shape and driver's cab correspond largely to the Re 460 locomotives, thus achieving a homogeneous appearance.
Please follow and like us: